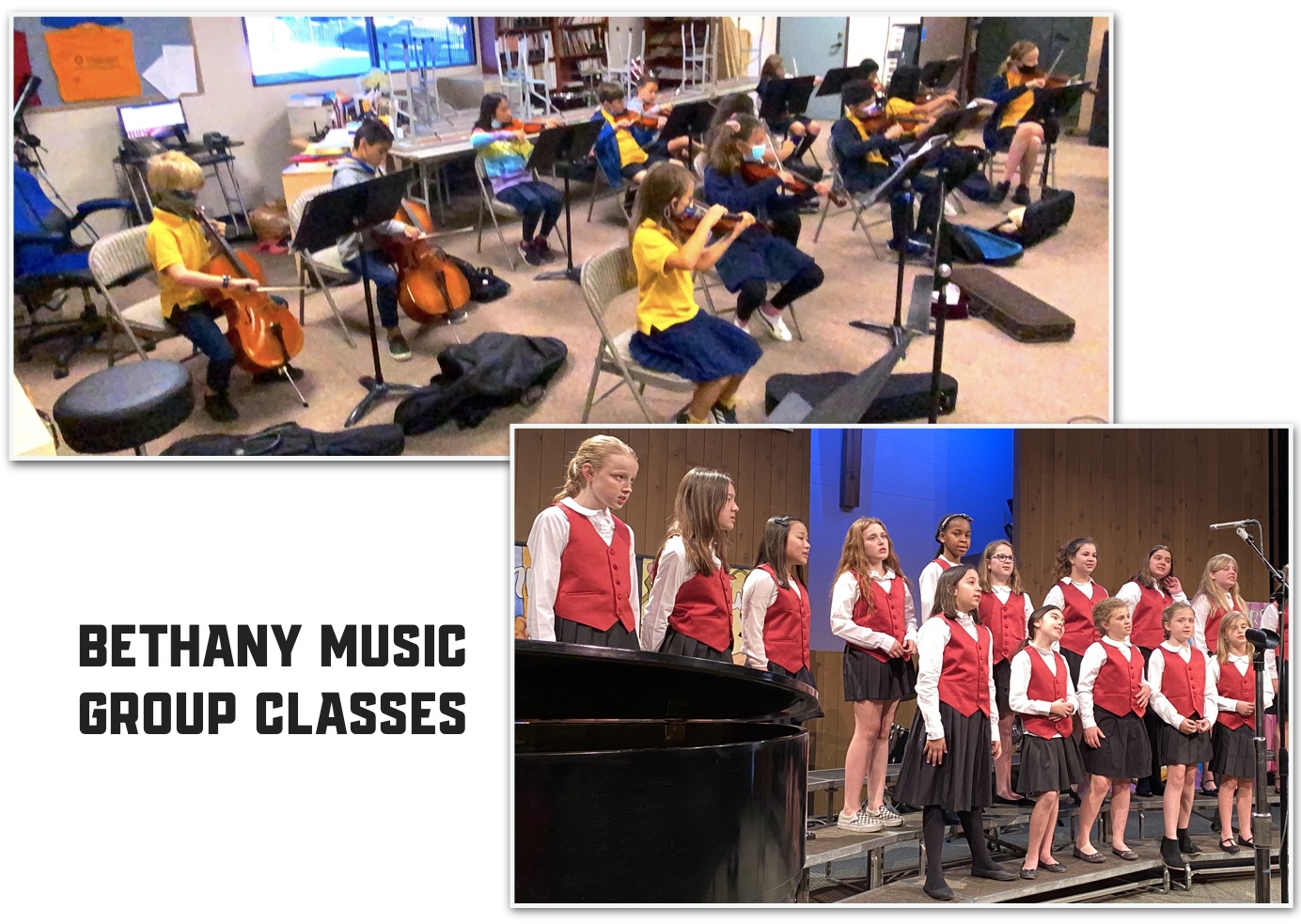 Orchestral Strings (Violin, Viola, Cello):
A great beginning/continuation in classic instrument training. All levels welcome. Must provide your own instrument. Monday and Thursday mornings at 7:30am. Open for Grades 2nd - 8th. Starts Sept. 8th.
Guitar Ensemble
Learning Folk and Classical styles of playing with ample opportunity for participation in chapels, etc. Spots fill up fast. Must provide your own instrument. - Wednesday and Friday mornings at 7:30am. Grades 3rd - 8th. Starts Sept. 7th
Bethany Lions Choir
Our premier performance ensemble. Represents our school in community concerts and festivals as well are featured at many on campus events. No prior training needed. Rehearses Tuesday and Thursday 3:00-3:45pm. Grades 3rd -8th. Starts Sept 6th
Middle School Chapel Band
A great time of spiritual and musical leadership growth. This 6th-8th grade worship band helps direct worship at many on-campus chapels and events. Openings for all instruments.
Meets Wednesdays, 2-3pm. Starts August 31st
Enrollment is open through the end of September. The price for any class is only $100 for the entire year! Email Mr. Northrop at dnorthrop@bcslions.org for more info about any of our before/after school music classes.
Sign-up is easy. Simply email dnorthrop@bcslions.org with your student's name and desired class, and we'll get them enrolled.